Lunch & Learn: Grow your Summer Vegetables from Seed (Webinar)
March 5 @ 12:00 pm

-

2:00 pm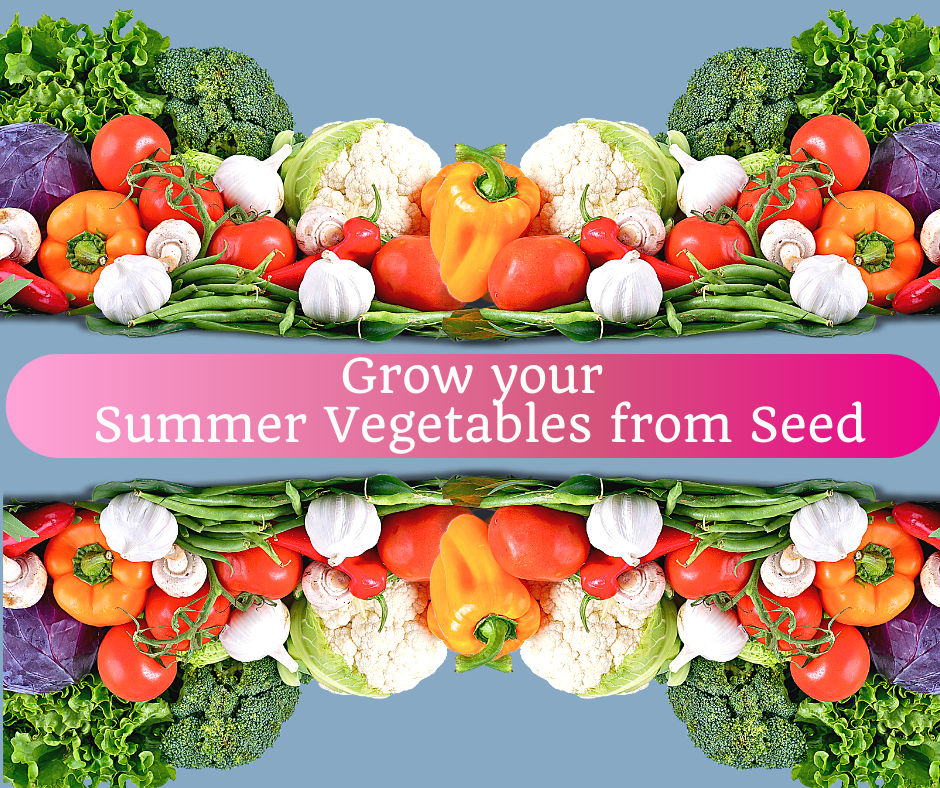 Join Stephanie, our Executive Director, horticulturist, and long-time seed enthusiast for a live hands-on demonstration of how to start your own seeds using a milk jug. Students will learn how to convert their own 1-gallon clear milk or water jug into a greenhouse over Zoom (where else?!). She will walk you through the steps and along the way, we will add soil, seeds, and water. The final portion of the class, Stephanie will go over what you should do with your seedlings once they have germinated including a transplanting demo as well as basic tips for growing your vegetables successfully. (**See below for more information about materials & optional material kits available for purchase)
________
Webinar will be held Friday, March 5th from 12 PM – 2 PM.
Session limited to 100 pre-registered participants
$10 for General Public
$5 for Wylde Center Members (use promo code WYLDEMEMBER)
FREE for Current Educators (use promo code WYLDETEACHER)
*Please note* Materials are not included in the registration price.
Participants are asked to gather the materials below prior to the program:
– Pencil
– Sharpie
– Plant labels: new, reused, or a yogurt cup cut into plant tag strips
– Scissors
– Paring knife, small kitchen knife
– Potting soil, pre-moistened
– 3 clear milk/water 1 gallon jugs
– 6 seed varieties.
Don't have time or need help gathering the materials?
We are offering two kit options:
1. Seeds only ($5).  You provide the milk jugs and potting soil, we provide the seeds that will be used for the program. $5 for 6 packs of seeds. Mailing is available if purchased by February 26th.
2. Seed sowing kit ($10). We provide the soil, milk jugs, and the seeds that will be used for this program. Mailing is not available for this kit. We are offering 40 kits that include soil, milk jugs, and the seeds that are available for an extra fee. Customers can pick up material kits at the Oakhurst Garden prior to the program. Those who purchase material kits will be contacted with pick up information the week of March 1st.
**Kits do not include: pencil sharpie, scissors, small kitchen knife. Limited number available.
_______________________
Material FAQ's:
1) I don't have any seeds. Where can I find them?
You may either find them locally at a garden center (look for perennials) or order online.
Stephanie used this website to order seeds for this class.
---
All registered participants will be contacted with a link to participate in this online webinar. Registrants must have a computer with an internet connection, web browsing capabilities, and sound to participate. Can't find the email and the program is scheduled to begin? Be sure to check your spam folder! For any questions please contact publicprograms@wyldecenter.org
---
This Lunch & Learn program is generously supported by Intown Beth Ann LLC 
---
Related Events