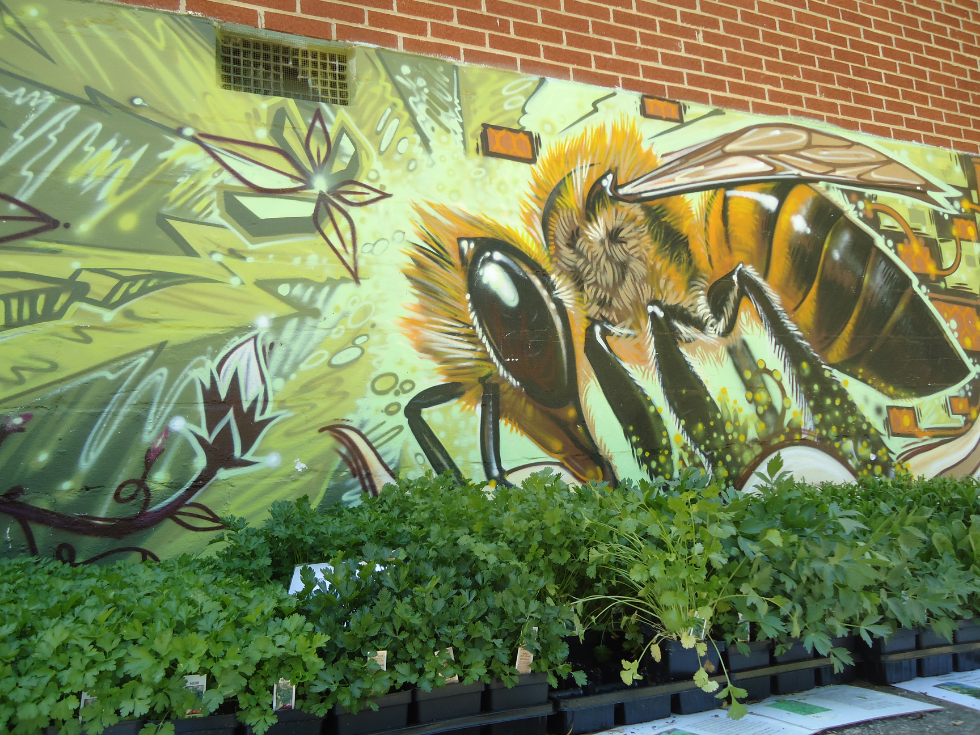 Wylde Center's seasonal plant sale not only helps fund our education programs, staffing, and greenspace management, but also provides funding for free and reduced cost plants for schools, non-profits, and community gardens around Atlanta in order to assist in providing local food access for those who need it.
During our plant sale preparation and operations, volunteers can come in with zero experience and leave ready to start their own garden. We love to discuss gardening tricks and answer volunteers' questions, while we learn new things from each other.
Interns and Apprentices learn what it takes to grow from seed to sale, including greenhouse operations and record keeping. We also host a high school crew where students help with our online order picking and get to learn plant care and identification in the process, providing important career readiness training. Field trips and camps also have the opportunity to learn about how the greenhouse works and participate in hands-on nursery activities.