Looking for something a little more in-depth this summer for your 3rd - 5th grader? In addition to our Virtual Summer Series for Kids, Wylde Center is offering a week-long virtual robotics camp in partnership with Robert Hill of Steampowered Kids. During this virtual camp, registrants will be provided with the materials for five daily activities, all centered on the theme of robotics & the environment!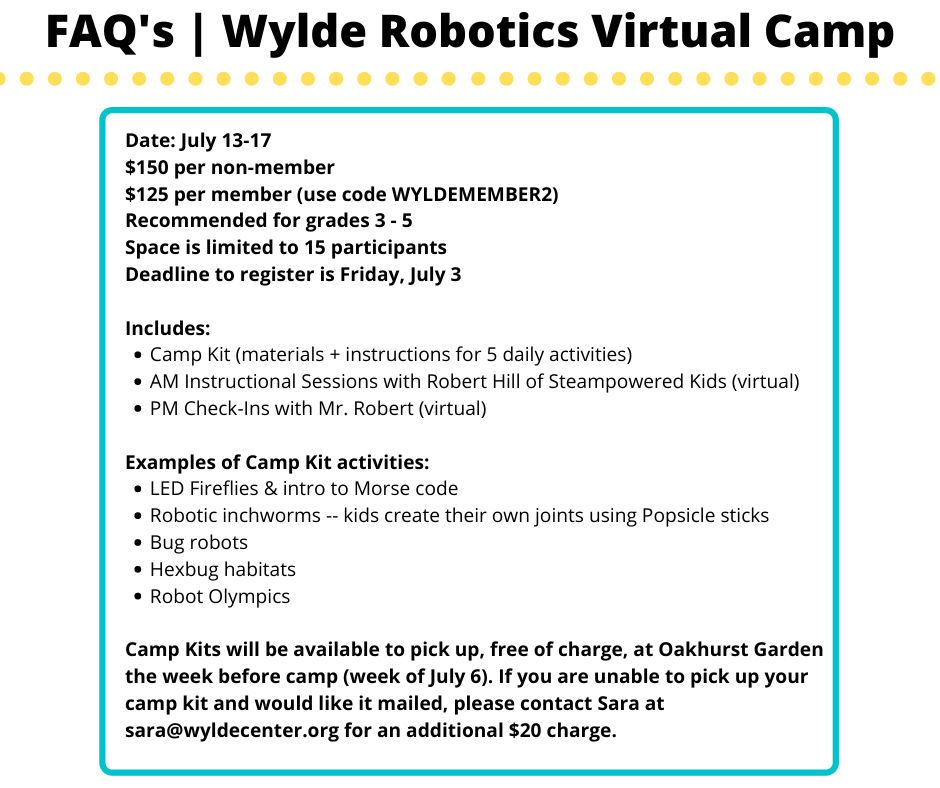 Thank you for your interest. Registration for this camp has CLOSED! Registrants will be contacted via email with important details.
Haven't heard from us? Be sure to check your spam folder!