SOLD OUT

Summer Camp 2022
Open to current K-3rd grade students.
Dates, times & pricing:
SOLD OUT June 6-10 (Oakhurst Garden)
SOLD OUT June 13-17 (Edgewood Community Learning Garden)
SOLD OUT June 20-24 (Oakhurst Garden)
SOLD OUT June 27-July 1 (Oakhurst Garden)
Time: 9:00a – 2:00p
Members: $250.00 Use code MEMBERCAMP at checkout.
Non-members: $275.00
Locations: 
Oakhurst Garden: 435 Oakview Road, Decatur, GA 30033
Edgewood Community Learning Garden: 53 Mayson Ave NE, Atlanta, GA 30317
Open to current K-3rd grade students. Students must be at least 5 years of age and fully toilet trained. More age groups may be added if camp spots remain available.
Camp registration is first come first serve, and there is a 16 camper limit for each week. Spots will fill up quickly, so register soon!
Cancellation Policy: full refunds will be offered until April 15. No refunds will be offered after this date.
Questions should be directed to Thomas Flynn, Camp Director: tom@wyldecenter.org
The Wylde Center offers unique camp experiences to families in and around the Decatur area.
During our Winter, Summer and Fall camps, your child will explore this urban setting complete with native plants, garden, resident chickens and native wildlife. Campers will enjoy planting, tasting fresh organic fruits and veggies from the garden, searching the garden for insects, birds, frogs and salamanders, creating engaging and thoughtful crafts, caring for our live chickens, playing games, exploring the creek, visiting the Cob House, having free play, making S'mores around a campfire and other fun, educational activities.
About our camps
Our camps are led by two highly trained Wylde Center educators. Cumulatively, our education team has over 40 years of experience teaching and leading outdoor education programs in areas such as science, agriculture, history, art and language arts. With the wealth of knowledge and diversity of backgrounds on our team, there is truly something for every camper!
Camp registration is first come, first served, and there is a 10 camper limit to maintain a low camper to educator ratio. Spots fill up quickly, so register soon!
Covid-19 Statement
Due to COVID-19, students and staff will be masked at all times (except when eating and drinking). Camp will be almost entirely outdoors, with the only exceptions being to use the restroom and in the case of inclement weather. All indoor spaces do have air purifiers running. Indoor spaces and teaching materials will be cleaned on a daily basis.
We are closely monitoring COVID-19 school numbers and will continue to do so over the next few weeks. While it is our intent to run camp, safety is our priority so if the decision is made to cancel you will be refunded entirely--camp will only be cancelled if we feel it is absolutely necessary. Thank you for your understanding!
Questions should be directed to Thomas Flynn, Camp Director: tom@wyldecenter.org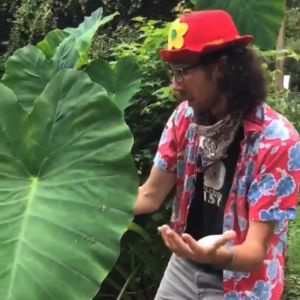 Rosemary Crump-Simms
Camp Educator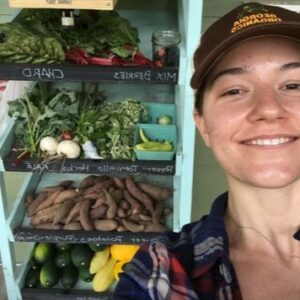 Sarah Dasher
Education Director
Camp Safety and Security
The safety and security of our campers is always our first priority. There is a CPR and First Aid certified counselor present for each day of camp, and we have the following safety measure in place:
All Wylde Center staff members, including camp counselors, have current background checks.
We maintain a small ratio of campers to adults, and Wylde Center campers are never left unattended. Counselors perform headcounts regularly and always before and after changing locations.
The entire camp site is walked before camp week starts to identify any hazards and address them before the start of camp.
Outside visitors to our camp locations are limited during camp hours.