The mission of Wylde Center is to support resilient communities by connecting people to nature through environmental education and public greenspace.
We offer educational programs, events and greenspaces that actively engage youth, families and individuals in their environment, health and community, and that develop skills in environmental science, sustainable urban living, organic gardening, health, and nutrition.
Wylde Center was founded in 1997 out of a need to provide opportunities to experience nature in an urban environment. Thanks to the community's involvement and commitment, we now operate five greenspaces in four different Decatur and Atlanta neighborhoods, open year-round for the community, for events and for our educational programs. Wylde Center also provides one of the largest youth environmental and science education programs in metro-Atlanta, including the Decatur Farm to School program, Atlanta Farm to School, Healthy Living by Healthy Growing at the Decatur Housing Authority, and science program and field trips linked to Common Core standards.
Coming Soon to Wylde Center
Don't miss these upcoming classes and events at Wylde Center.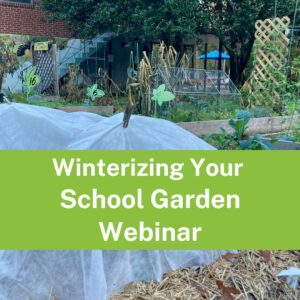 Whether you are new to gardening or you want to share your expertise, Wylde Center's Farm to School Webinar Series is designed to connect with…
Read More
Explore Wylde Center's Five Gardens
Our five greenspaces are open to the public every day from sunup to sundown.
Oakhurst is here to serve the greater Atlanta community as a beautiful space to learn and enjoy. It has community plots, a greenhouse, a mini-farm, herb garden, chickens and pocket ecosystems throughout the site. It is an excellent spot for…