Bring Wylde Center's Environmental Science or Farm to School classes to your campus!
Our classes take advantage of your on-site resources, like your school garden, woods, nature walk, or stream to teach or reinforce standards that your students learn in the classroom.
Each 30-minute Wylde Center In School Visit offers interactive, hands-on activities in Environmental Science and Farm to School that support Georgia Standards of Excellence.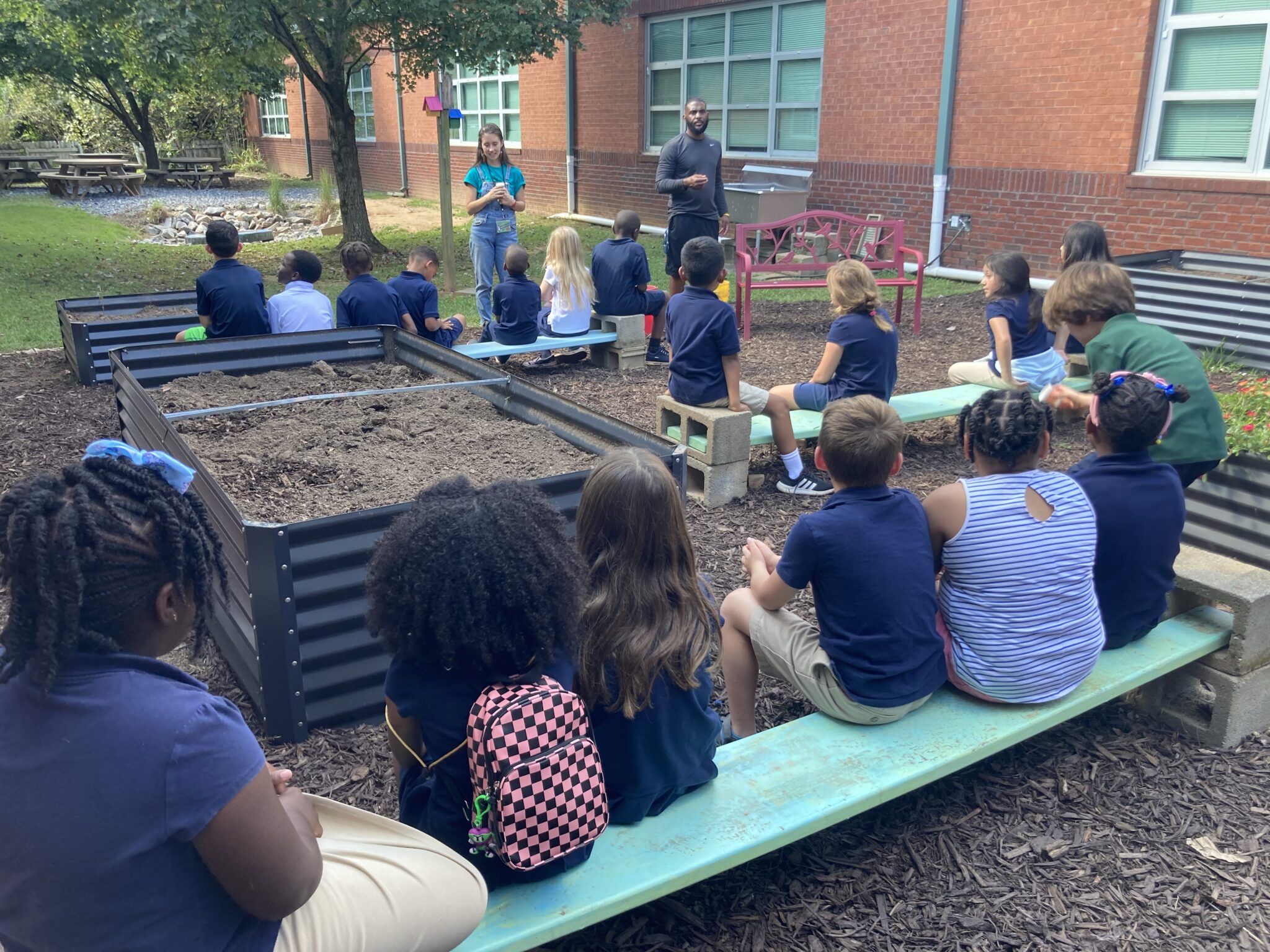 Farm to School Newsletter!
The Wylde Center now offers a monthly farm to school newsletter for teachers, parents, and other stakeholders. This monthly update will offer helpful information for school gardeners, like seasonal gardening tips, curriculum ideas, and professional development opportunities for teachers.
Available Tuesday through Friday 8:30 a.m. to 2 p.m.
Maximum 28 students per lesson (1 classroom)
Up to 5 consecutive presentations may be scheduled per day.
Educators need 10 minutes to reset materials between lessons.
Classroom Teacher or Teaching Assistant must be present at all times during the lesson.
Lessons are held outdoors. If there is inclement weather, we will reschedule or host classes indoors if necessary.
$75 per lesson
Schools located more than 15 miles from the Wylde Center may be charged an additional travel fee.
Do you have a question about our programs or a special circumstance to discuss? Send a message to our Education Department below: