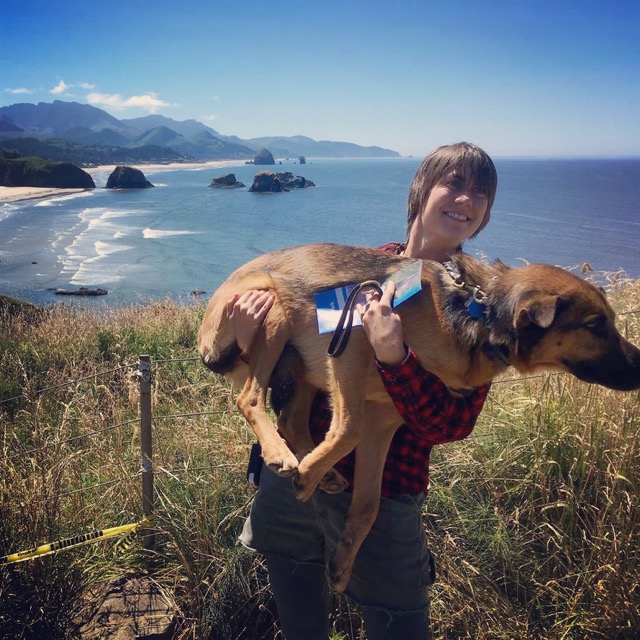 Emily Brabeck
Plant Sale Coordinator & Sugar Creek Site Coordinator
Emily grew up in Chicago, but spent a lot of time outdoors. After college, she was drawn toward self-sufficiency and sustainability, which led her to pursue agriculture and permaculture design by work-trading and living on the farms she worked. She has since implemented farm food safety protocols for Kennesaw State University's farm as the assistant manager, and created edible landscape and garden designs and installations. She has earned certifications as a master gardener, permaculture designer, certified compost operator, and in produce safety and HAACP training. She studies herbal medicine and apprentices with The Herbalista in Atlanta.
Sarah Dasher
Interim Education Director
Sarah joined the Wylde Center in 2016 as an educator after a brief career as a copywriter and editor. Though she has been actively engaged in the Atlanta food system since college, her love of teaching came as a surprise in 2014, when she spent a year teaching in school gardens as part of the first cohort of FoodCorps service members in Georgia. During this time she discovered the absolute joy of supporting young eaters' explorations in garden and kitchen classrooms. Her happy places are leading a class through the Wylde Woods for an ecosystem exploration, spending time with the chickens during after school programs, and sitting around the table with young eaters trying a meal they prepared together.
Jillian Eugene
Educator
jillian@wyldecenter.org
Jillian grew up in Atlanta and attended Eckerd College where she majored in Anthropology and Spanish. While in college, she taught gardening lessons to elementary school students with the Edible Peace Patch Project. After graduating, she taught English in Thailand for a year and a half. She later returned to become a FoodCorps Service Member at Wylde Center, teaching gardening, nutrition and cooking classes in Atlanta Public Schools.  Whether she's teaching about the five senses, exploring the water cycle, or leading after school cooking lessons, she feels it's always a joy to connect kids to nature and provide them with memorable hands-on learning experiences.
Thomas Flynn
Educator
Thom joined the Wylde crew in April 2018! He grew up into Chicago (and loves their pizza), but has since been bouncing around the United States working seasonal jobs. Most of his time has been spent in the woods of New England teaching at a residential environmental education company. However, during the summers, Thom has worked on farms and lead conservation trail crews in Connecticut, Illinois, and Oregon. While new to Atlanta, he is stoked to be able to combine his love for education and farming at the Wylde center; running around with kids and vegetables is his passion! In his free time, he enjoys kayaking, running, woodcarving, journaling, traveling, and hanging out with chickens.
Viridiana Graham
Public Programs Coordinator

publicprograms@wyldecenter.org
Viri is from Inglewood, CA. She lived, learned, worked and played in L.A., NYC, San Francisco and back to L.A. again. In 2015 she moved from Echo Park in Los Angeles, where she lived with her husband and twin boys, to East Lake in Atlanta to be in a home with a backyard in a great community. She loves seeing her boys, and now daughter too, grow up in an area where there is so much neighborly love and a sense of community.
Viri joined the Wylde Staff in March 2020, just one week before the pandemic hit, and loves being able to connect more with the neighborhood. She enjoys spending time outdoors with her family and trying her best to successfully plant and care for a garden with them.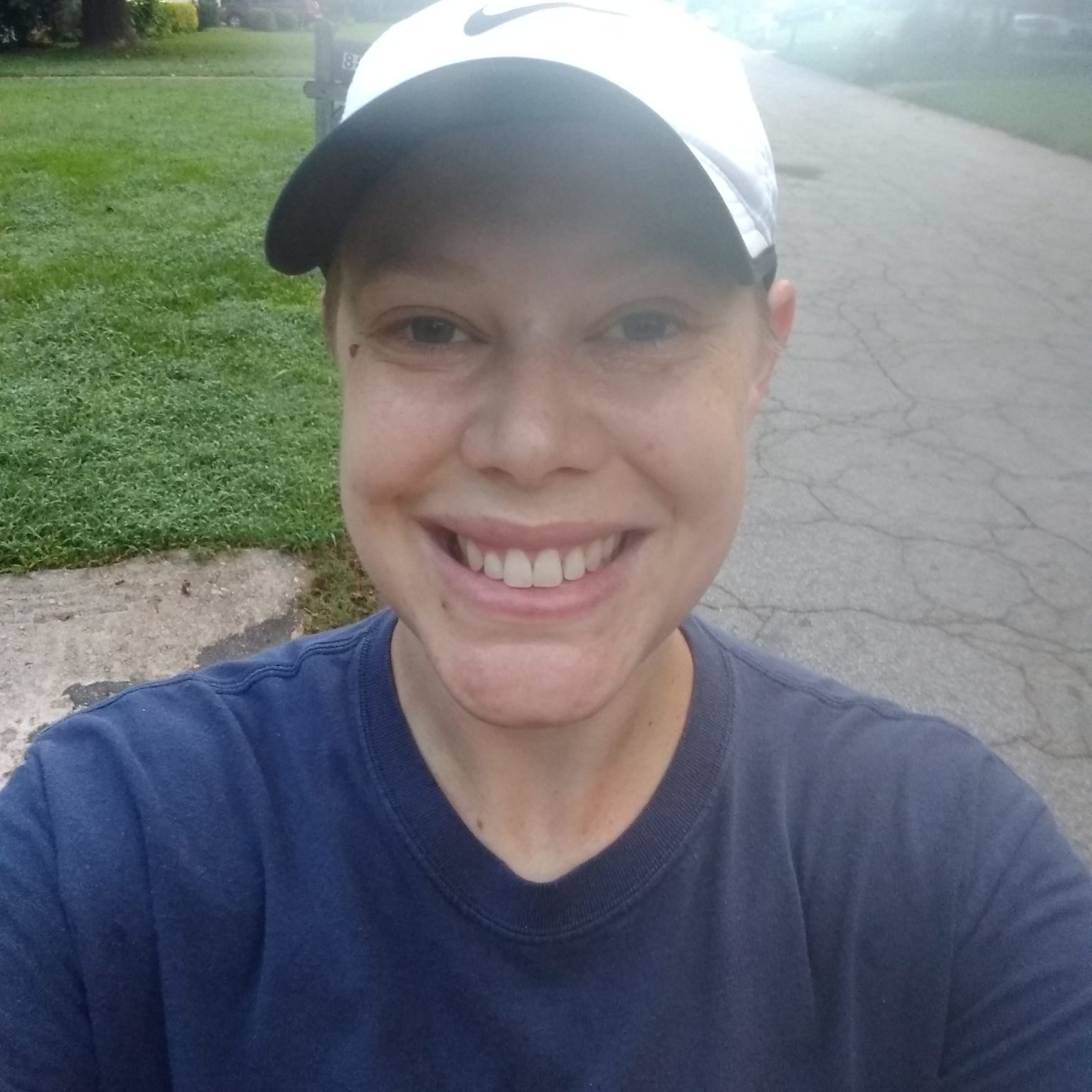 Dani Herd
Development Officer
An Agnes Scott graduate, Dani's background includes working with Shakespeare Tavern as a performer and event planner. Dani has recently gotten into development work as the part-time Patron Services Manager at 7 Stages Theatre in Little Five Points.  Dani also worked at the Georgia Aquarium educating patrons about the variety of animal species there and providing information about natural history and life cycle as well as aquarium care.
Tamara Jones
Hawk Hollow Site Coordinator
Hailing from Minneapolis, Minnesota, Tamara Jones joined the Wylde Center as site coordinator for Hawk Hollow in June 2015. She brings her experience as site manager of the Decatur High School community garden and her work with the DHS culinary arts department. She completed the Dekalb County Master Gardener program in 2010 and has put in many volunteer hours gardening. She is excited to be working at the Wylde Center because she loves working in gardens, especially when it involves working with people of all ages. She has enjoyed learning about planting Georgia's native plants at Hawk Hollow and loves teaching people about them.
Blair Keenan
Development Strategist
Joining Wylde Center in 2016, Blair brings nearly 15 years of experience in nonprofit development to the team. She leverages her skills in fundraising strategy and her background raising multi-million dollars for local and national profits to serve the Wylde Center mission. Most days, you'll find Blair working to connect with Wylde Center members, create partnerships with local businesses, and secure foundation grants so that Wylde Center can keep connecting people to nature.
Blair is thrilled to be part of Wylde Center, an organization that speaks to her passions for gardening and sustainability and that demonstrates real, impactful change in her community.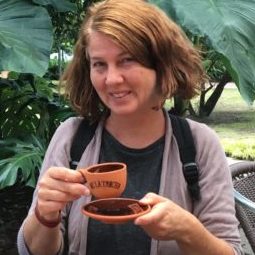 Kristin Mejia
Administrative Assistant
Kristin graduated from UGA where she studied marketing and international business. She worked for the Italian Trade Commission for 11 years doing marketing and promotions for Italian companies as well as event planning and trade show organizing.  She has always loved gardening and has an interest in sustainable food systems.  Since she had her two children she cut back her work hours to be a gardening and nature school educator with all classes taught in Spanish.  She perfected her Spanish living in Barcelona and Madrid teaching English.  She has volunteered at several environmental organizations over the years.
Cardoon the Cat
Director of Paw-perations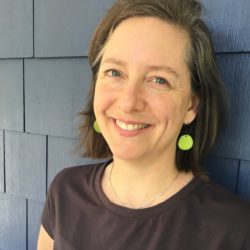 Mary Jane Leach
Financial Manager
MJ is on the Decatur Sustainability Board.  One of her areas of interest is thinking about ways we can prepare for the major effects of climate change in the Southeast:  heat island effect and extra stormwater runoff.  Maintaining our forested stream buffers is one way we can keep these cooling areas intact.
She spends a lot of time in Dearborn Park near her house. It's a linear forest bordering Shoal Creek in Southeast Decatur.  When MJ walks her dog Clover in the park, she often takes along her bypass pruners to make quick work of some English Ivy running up one of the huge tulip poplar or beech trees.
Derek Pinson
Greenspace Director
Derek Pinson hails from the small mountain town of Ellijay, Georgia, but has lived in Atlanta since 2015. Gardening is in his blood, as he comes from generations of "plant people," but he didn't begin to make a career of it until his mid-20s when he stepped away from his job as a pharmacy technician to pursue his passion and volunteer on organic farms around the world. From that point on he has been certified in permaculture design, managed a small organic farm, managed Wylde Center's Edgewood Community Learning Garden, worked as a horticulturist at the Atlanta Botanical Garden, and eventually returned to the Wylde Center as Greenspace Director.
Nichole Lupo
Farm to School Manager
An educator and musician, Nichole Lupo grew up gardening with her dad in Lexington, South Carolina. She got her first job in a restaurant and her love of good food was born. Searching for a way to combine her love of growing and eating fresh food with her desire to continue teaching, Nichole began working with Atlanta's Farm to School movement in 2007. She has spent the years since writing and implementing garden-based whole foods nutrition curricula, leading Farm to School workshops for teachers, instructional coaches and principals, and teaching in classrooms and gardens connecting existing curricula to delicious, garden-fresh food. Nichole has been the farm to school manager at the Wylde Center since November 2012.
Stephanie Van Parys
Executive Director
Stephanie Van Parys spent 8 years of her youth living in Germany, where she spent many hours roaming the pastoral landscape and food gardens around her grandfather's house. When it came time to choose a field of study, the gardening trait that runs throughout her family could not be denied and she studied horticulture at the University of Georgia. Joining the Wylde staff in 2005 as the executive director, Stephanie is just as committed as she was on her first day to creating spaces for the community to discover the wonders of nature and teaching everyone how to grow their own food. Never one to keep her nails dirt-free, you will find Stephanie in her own garden each weekend.
FoodCorps Service Members
Marina Belotwerkovskaya
Food Corps Service Member - GA
marina.belotserkovskaya@foodcorps.org
I grew up with romping around the Chattahoochee River and still spend a fair amount of my time doing so! I attended Eckerd College where I got my degree in Environmental Studies, and then spent two years living out in New Mexico and Colorado teaching kids to snowboard and working in farm education in the summers. I now spend my time gardening and riding my bike around ATL practicing my tree identification.
Madala Machini
Food Corps Service Member - GA
Madala is originally from Kenya, but has called Georgia home since the age of two and spent much of her childhood playing with her siblings in the woods near her home. She graduated from the University of Georgia with degrees in History and Women's Studies and while there, developed her passions for travel, education and activism. Madala has loved teaching yoga to her community for the past five years and believes that connecting with nature is a tool for healing. She hopes to spread that healing to the young ones she works with and looks forward to getting her hands dirty serving this community.
Jill Wasserman, Chair,  Boehringer Ingelheim
Caitlin Greene, Co-Chair, Peach House Farm
Adele Gipson, Treasurer, Consolidated Planning Corp.
Tayiba Garcia, Secretary,  Infor
Nicole Fehrenbach, CDC
Tammy Greer, Clark Atlanta University
Eric Mack, Contemporary Artist/ Educator
Carl McClatchey, McClatchey Group
Carrie Parker, PricewaterhouseCoopers
Viraj Parmar, Atlanta Volunteers Lawyers Foundation
Stephanie Ramsey, Retired CDC
Linda Sheffield, Retired
Brandon Tai, Honey Next Door
John Threadgill,  RDO / Georgia Tech